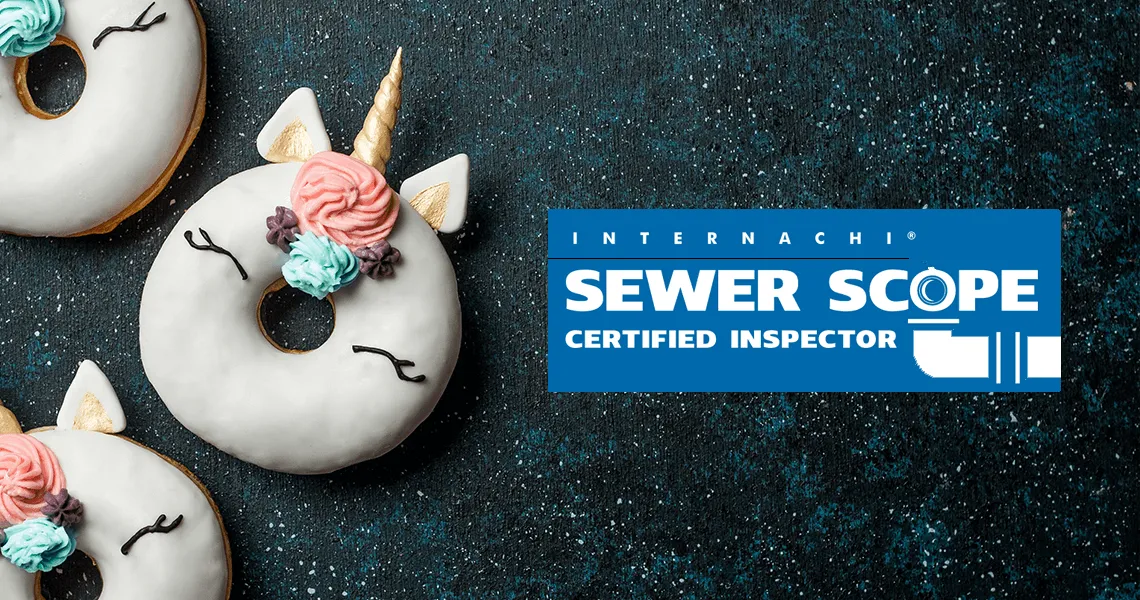 We know, this image doesn't have much to do with sewer scopes. Did you really want to see a camera shoved in a pipe full of poo?
How much does a Sewer Scope inspection cost?
Sewer Scope Inspections take about an hour to complete. If we find a problem in the pipe, we will mark the problem area using paint and a flag on the surface of the ground (when possible) to make repairs simple. A full recorded video of the inspection is made available after the inspection is complete. Reports issued same day, video too!
We believe in pricing transparency. Sewer Scopes are $149 when combined with another service, or $179 when performed on their own as a standalone service.
What is a sewer scope and why do I need one?
A sewer scope helps determine the condition and materials comprising of the sewage line that leads from your home to the public sewer system, or the home to the septic tank. This is especially important in older homes, as well as homes with larger trees on thier property.
Older homes that used galvanized plumbing for their sewer line are succeptible to rust that corrodes through the sewer line. Homes with larger trees, or certain species of invasive plants & trees, may run into issues with roots damaging the sewer piping. Even settlement may cause damage to the sewage systems of a home.
A few things considered in a sewer scope inspection...
How long is the sewer pipe?
Does the property utilize public water or well water?
Is there any potential for contamination of the water supply?
What material(s) is the drain pipe made out of?
Where are the clean outs, if any?
Are there any breaks in the drain pipe?
Are there any past repairs that may not be in good shape?
We work for you, not a maintenance company.
Inspection companies that are InterNACHI Certified (such as us) or ASHI Certified are not permitted to perform any sort of maintenance or repairs on a property for a period of 12 months. We're not trying to sell you on repairs, nor do we refer you to a list of "preferred vendors" (or any company at all). Our goal is for you to be informed and comfortable knowing youre being provided accurate information. Obtaining a sewer scope through our company helps ensure truthfullness and accuracy in your report.