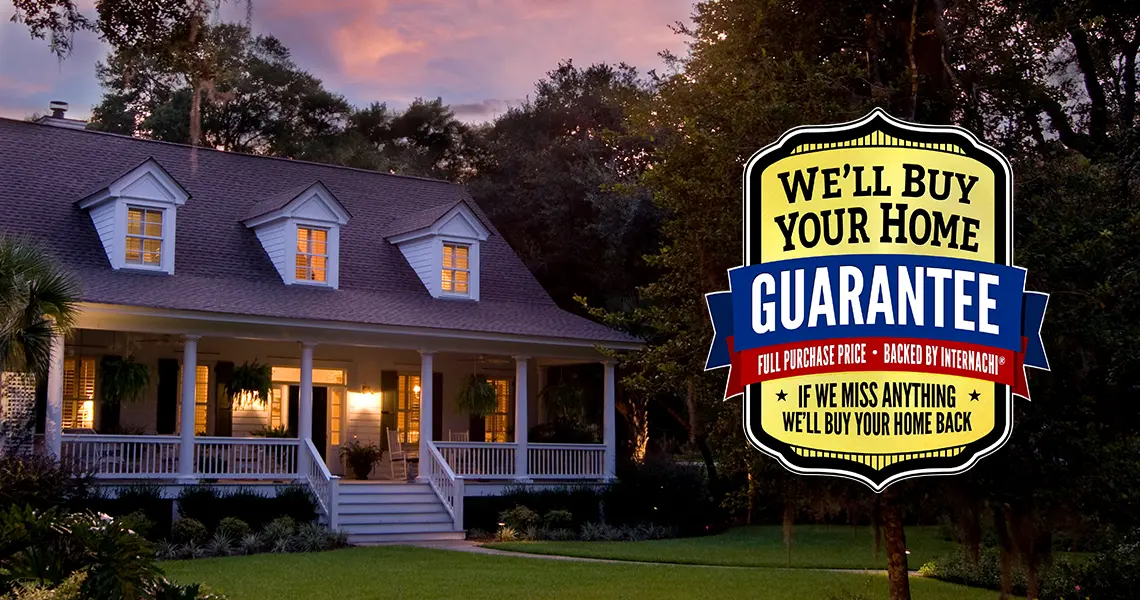 All of our inspectors are InterNACHI Certified and follow the InterNACHI Buy Back program. If one of our inspectors misses something significant, you may qualify. You can Read Here for more information about the BuyBack program and how it works.
Do you offer any sort of service guarantee? If you're unhappy with your home inspection service, reach out to us. If our service was not up to your or our level of standards, we can offer a partial or full refund depending on your individual circumstances.
What about a warranty? Your inspector said something worked, but then it broke after we took ownership of the house! A home inspection is a snapshot in time. It's designed to tell you what the condition of the home is prior to purchasing the home. We cannot guarantee that things won't break in the future, only that they're not broken at the time of inspection.
Do you offer third party home warranties that we can buy? No, we do not. Many sellers will opt to provide one with the purchase of their home, but not all do. We do highly recommend you purchase a home warranty that covers major systems and appliances as the cost of a warranty is generally significantly less than the cost of the replacement of a single major appliance.